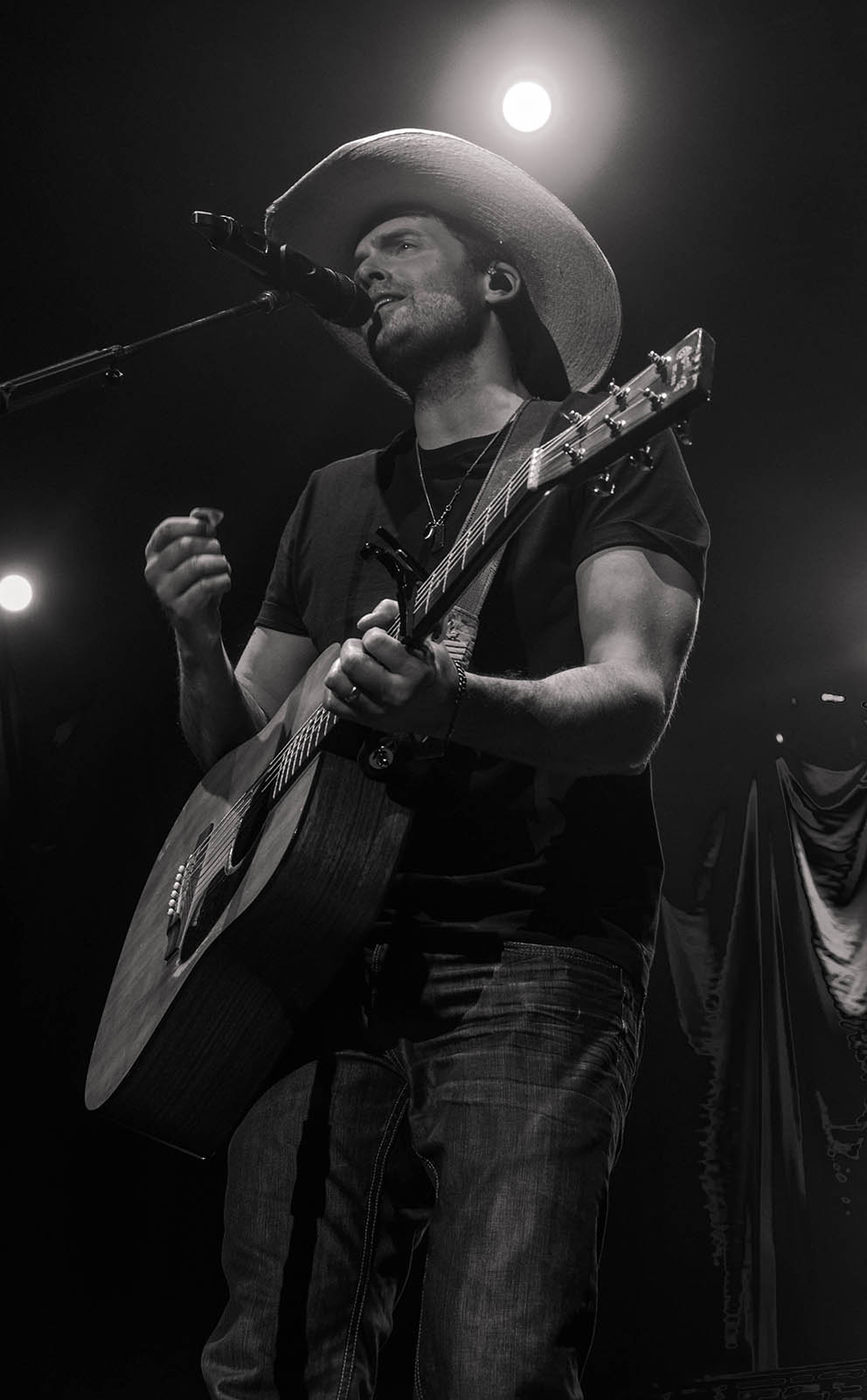 Loading Likes...
Story and photos by Kyle MacDonald
Dean Brody brought his 'Crop Circles and Tractor Beams' tour to the General Motors Centre on Friday, February 7th.
The Nova Scotia-based country star brought massive crowds of country fans of all ages. The show was in support of his fourth album Crop Circles, a more story-driven album than most country. I had to take a listen before heading to the show. I may not be a fan of country, but I still wanted to know who I was seeing.
The arena filled up quickly, with a good vibe of excitement filling the building. Cassadee Pope, winner of 'The Voice', opened the show with her own flair and got the crowd livelier.  Her mix of country and pop-rock, with very controlled and powerful vocals got fans excited for when Dean would hit the stage.


After a quick wait, which is nice to have at shows, Dean took all the attention. Screams echoed, as he began to sing, wearing what looked to be leather and blue jeans. You could hear the crowd singing along right from the start, and it continued on through the show.
Later picking up his guitar, Dean pushed through a decent set list. There was a lot of sing-alongs, chanting and screaming. Overall, it was a fun night. I don't consider myself a country fan, but Dean Brody put on a good show.