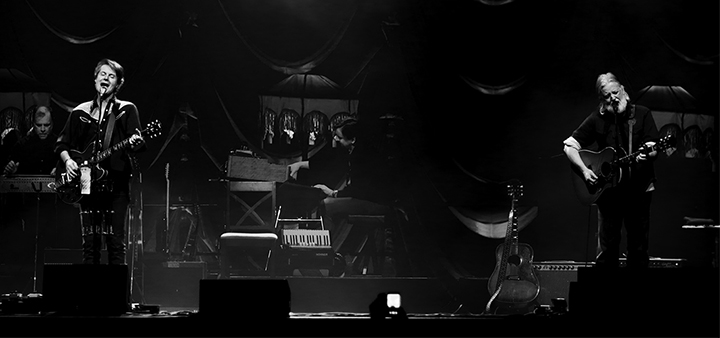 Loading Likes...
Story and photos by Meaghann McLeod
Blue Rodeo brought its rhythmic country rock blend to an enthusiastic crowd on February 20th at the GM Centre. Their performance was part of their 24 date cross-Canada tour, which began January 12th in Thunder Bay.


The big show was preceded by the Juno Award winning band The Strumbellas from Toronto, Ontario, who are currently on tour promoting their new album, with its hit single Spirits. With their alternative country rock music, they set the tone for Blue Rodeo's soulful performance, while also charging the crowd.
The headlining band started off their show with some classic renditions of past hits, which were greeted with great applause from the crowd. The return to the past was followed by songs from their latest album, Live At Massey Hall, showcasing their new musical direction.
There was a good energy within the Centre, which clearly reflects the bands strong and committed fanbase. There is no doubt that Blue Rodeo has made its mark on the Canadian music scene, as witnessed by the bands ever growing popularity and musical influence within the industry.