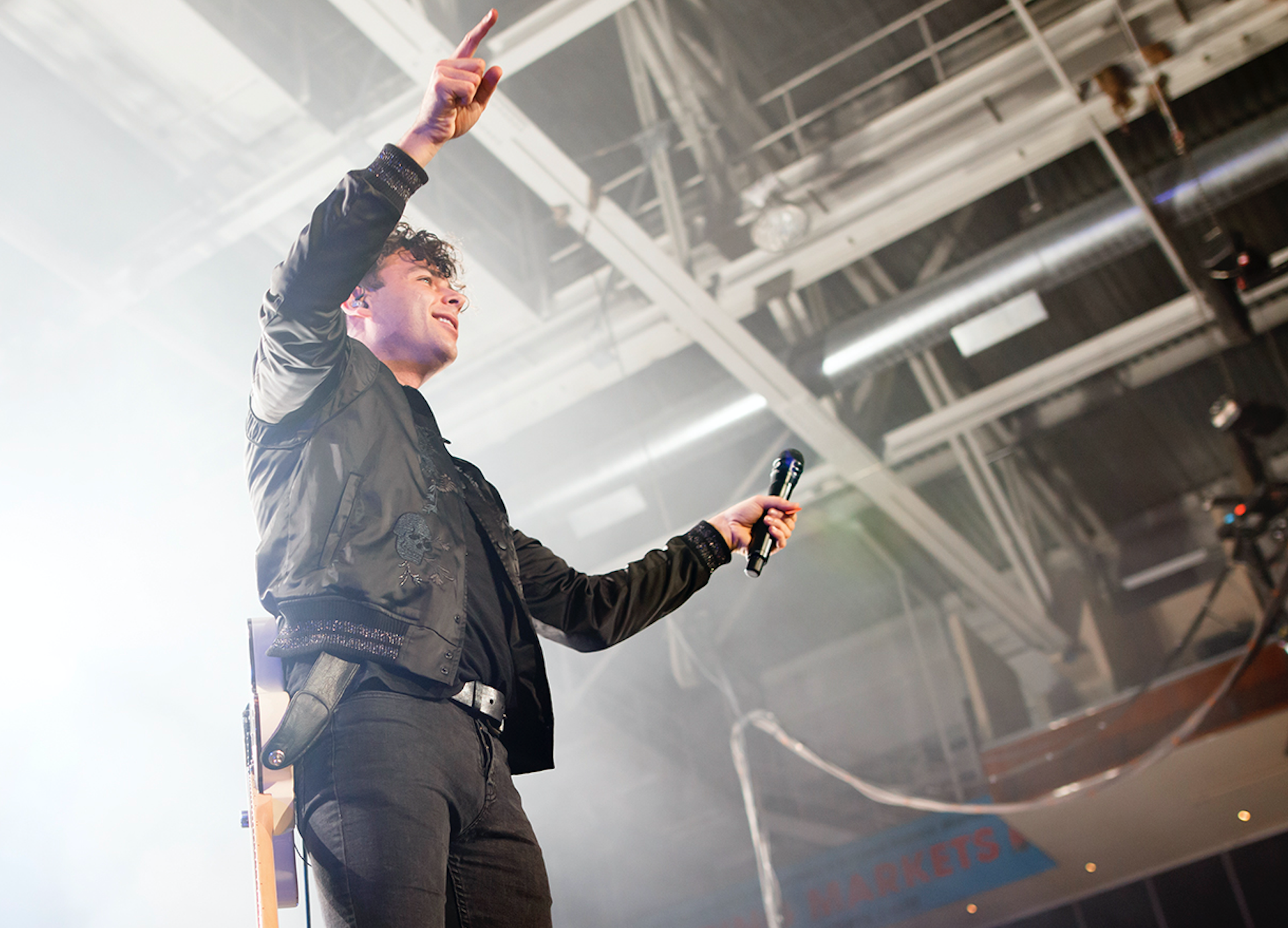 Loading Likes...
Story and photos by Nolan Chapman-Puritch
The Arkells played with the Nova Scotia-based band Matt Mays at the Tribute Communities Centre in Oshawa last week. Matt and his band got the crowd pumped right away with their hit song NYC Girls. But this was only the beginning, during intermission the energy was already in the air and the stadium was crowded not even halfway through.
As the lights dimmed, the Arkells began to play their first "big" song called Come to Light. Having seen them multiple times in the past, I can assure you they have only gotten better throughout the years. I first saw them nearly four years ago in Peterborough where they could barely sell a place called The Venue, which has a capacity of no more than 1,500. This past week they were selling 5,000 tickets at this show!
During the performance, not a single member of the band was standing still. Vocalist Max was all over the place, from jumping right in front of the barricade to grabbing his band members and singing lines with them to keep the crowd pumped the whole way through their set.


Where the band really hit home was during their encore when they mentioned 2013 was their last show in Oshawa, however they weren't headlining that show…The Tragically Hip were. As expected, they payed tribute to the late, great Gord Downie playing The Hip's song "Music at Work."
All throughout the night the crowd was pumped, barely anyone was standing by their last song – their most recent single Knocking at the Door. If you ever have the opportunity to buy tickets for one if their shows I'd highly recommend it as it will surely be a night to remember.