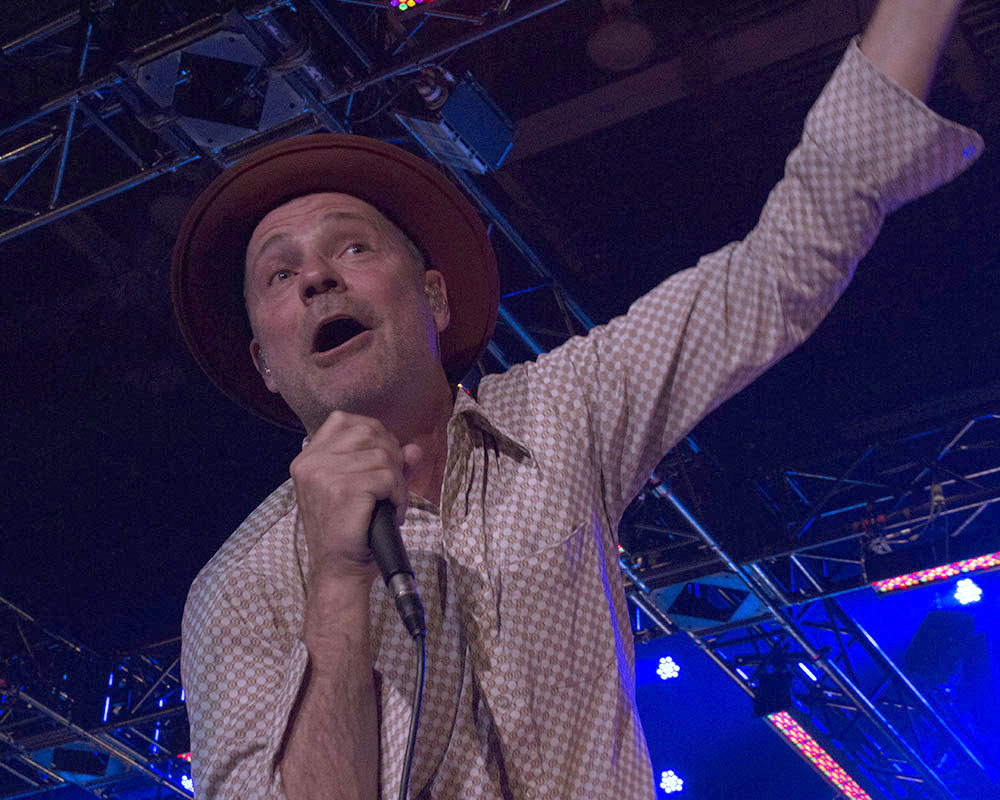 Loading Likes...
Story and Photos by Joseph Walsh
The Tragically Hip returned to the General Motors Centre on Wednesday night to perform in front of their third straight sellout crowd in Oshawa. The atmosphere was electric, the music was loud, and the crowd was even louder.

The Canadian rock icons kicked off the night with some of their hits, including "My Music at Work," and then jumped into the core performance of their "Fully Completely" tour, playing their 1992 hit album of the same name from front to end. As soon as The Hip began playing the album (about five songs in) a multimedia component was added to backdrop the music with very Canadian feeling images and scenery accompanying each song.
Lead singer Gordon Downie was animated and lively throughout, engaging the crowd and prancing around stage as usual. The showmanship from the entire band was outstanding; it sincerely felt like The Hip were giving it their all.
The hockey loving city of Oshawa got really boisterous with the playing of "Fifty Mission Cap" and the arena was filled with waving lighters for the song "Wheat Kings." Upon completion of the album and a "thank you music lovers!" from Downie, The Hip returned for an encore to play popular songs such as "Bobcaygeon" and "New Orleans is Sinking."

It seems for a band like The Tragically Hip, going backwards in time and triggering nostalgia was a good move pushing forward. For fans of the band young and old, the concert was entertaining — fully and completely.
The Hip kicked off their North American tour in January, which will continue well into October.