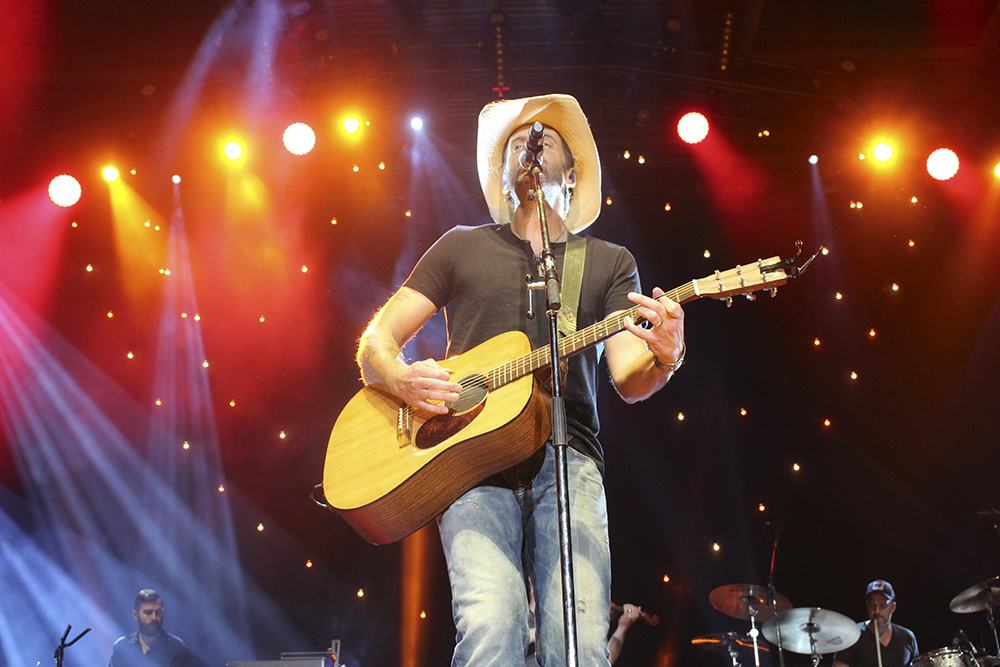 Loading Likes...


Story and photos by Ian Sookram
There was an electric buzz in the crowd at the GM Centre as the anticipation built for the arrival of two west coast Canadian boys. Paul Brandt ( Alberta) and Dean Brody ( British Columbia) brought their Road Trip tour to town.
The show kicked off at 7 p.m. with opener Madeline Monroe. The promising young performer engaged the crowd with a veteran stage presence. Keep an eye on Monroe. Her popularity will only continue to grow with her incredible live performances.


Paul Brandt engaged the crowd with a full set list of his hits, then instantaneously turned the sold out crowd into the most intimate of atmospheres, leaving the main stage to perform on a small stage in the middle of the concert floor. With lights illuminating the secret white stage he performed a collection of church hymns he grew up on. The same type of songs helped him build his music career as an artist.
The anticipation for Dean Brody could hardly be kept within any longer. A rush of cheers enveloped the main stage as the band readied themselves to play one hit after another. Brody is the most played Canadian country artist on the radio today.