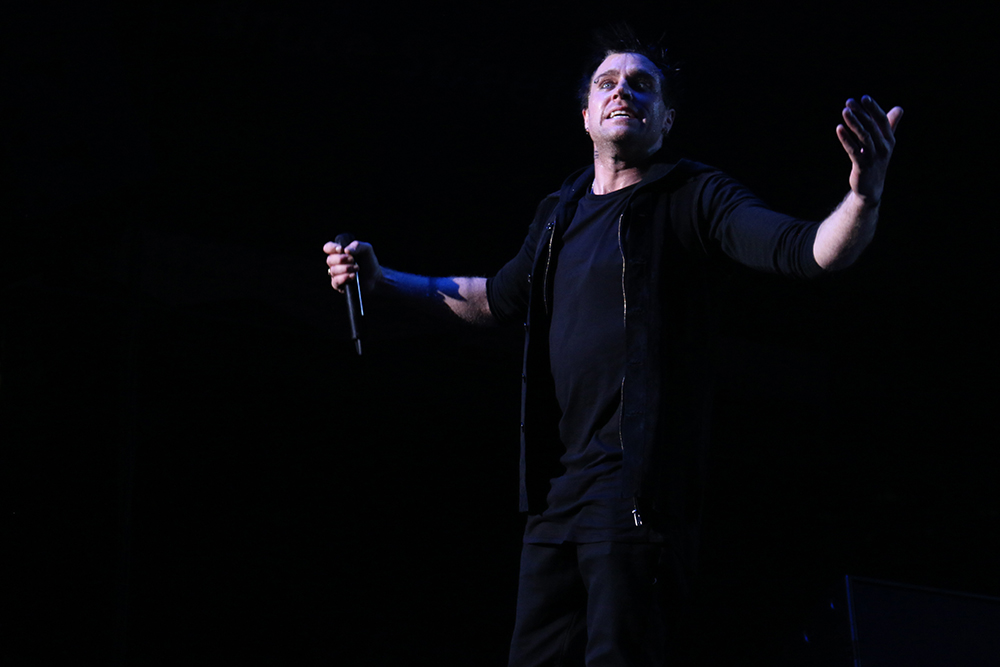 Loading Likes...

Story and photos by Phil McCabe
Three Days Grace has the hit single " I Hate Everything about you" and to no surprise, the polar opposite is true of their performance. Having never seen them, or ther opening act Halestorm live, I was not really sure what to expect and right from the first song to the encore hours later I was hooked. When you think of concerts, typically you'd think that the opening act is a lesser caliber group, and in this instance that thought never crossed my mind. Lzzy Hale, the Lead Singer of Halestorm was infectious, getting the crowd on their feet within a couple bars and she kept them there. But not to diminish the work of her band mates, everyone on stage had the crowd wanting more. Lzzy though was something right of a rock and roll textbook. When you close your eyes and imagine the coolest rocker woman you could possibly conceive…that's Lzzy. To anyone undecided if they want to see Halestorm, I strongly recommend it as they put on a great show and their femme fatale is worth the price of admission alone.


But now on to the main event which had us media in the pit feeling like part of the show as we were sprayed by spit, sweat, and thankfully water to wash away the first two. Right out of the gate Three Days grace hits you with stadium shaking, heart pounding, unadulterated energy. Matt Walst, lead singer of TDG, was powerful, with every scream, with every swear word he knew the room was his, and as an onlooker that was okay. Personally, I have always said the idea of a room of thousands singing your songs back to you must be quite the buzz, I still think that having heard the entirety of the GM Centre shouting right along.


My only qualm with the show, and I can't stress this enough, is a superficial matter of preference. TDG played the aforementioned "I hate everything about you" in the middle of their set as opposed to closing the show with it. But that's why they get the big bucks and I photograph them. All and all this concert was something to write home about, and to use the corniest analogy I know, I paid for the whole seat but I only needed the edge. Not sure about the rest of the audience in attendance, but I look  forward to the next time either Halestorm or Three Days Grace comes back.