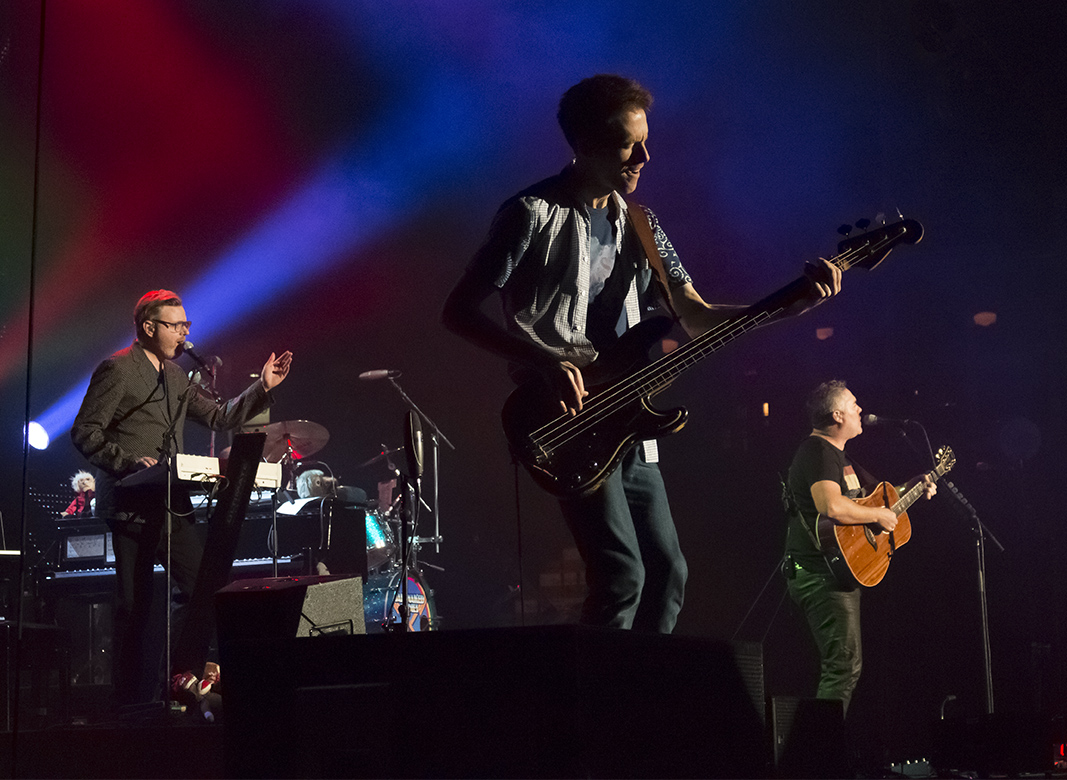 Loading Likes...
Photo and story by Emily Joudrey
The Barenaked Ladies rocked the General Motors Centre on Nov. 17th  in front of a packed crowd of teenagers, families and everyone in between.
The opening act was Alan Doyle who killed it. You may know him from folk rock band Great Big Sea. Doyle's solo act was amazing in its own right as he belted out hits like So Let's Go and I've Seen a Little while getting the crowd into the music with clapping and having everybody on their feet enjoying themselves.
This was my first time seeing Alan Doyle and it won't be the last. I felt like I was in the East Coast with my family. The energy from him was incredible and I got into every song and stood up most of the night because I didn't want to sit down.
One of my highlights of him performing was when he brought up the lead singer from the Barenaked Ladies to perform 1,2,3,4. It was so great to see their chemistry as bands intereacting with one another and what I loved about him was that he sounds exactly how he does live as he does when your listening to him regularly. I love that about anyone who I see live.
Of course, what I and everyone else were waiting for was the Barenaked Ladies and when they kicked off their set with The Old Apartment everyone stood on their feet with excitement. As they moved through their hit songs they stopped occasionally with their trademark humour to talk about everything from the Oshawa Generals to the benefits of duct tape for making guitar straps, prom dresses and wallets.
What's really cool about the Barenaked ladies is that they kept switching instruments from electric guitars to acoustic ones.  One of my many highlights was when they brought up their bus driver who played the electric guitar for one of the songs and I may or may not have lost it when they performed the Big Bang Theory theme song (and I sang every word).
Near the end of the show they brought Alan Doyle back on stage and performed If I Had A Million Dollars.  The encore was interesting because they performed little covers of songs like I Can't Feel My Face, Shake It Off, Uptown Funk, Hey Ya, Take Me to Church, Bohemian Rhapsody and Let It Go.
The drummer had his own moment to shine as well along the way and I enjoyed it all. Its great to see a band like the Barenaked Ladies who have been together for 27 years and still make people so happy during a show. Overall I loved loved this show and want to see both bands again. I highly recommend you see them too.