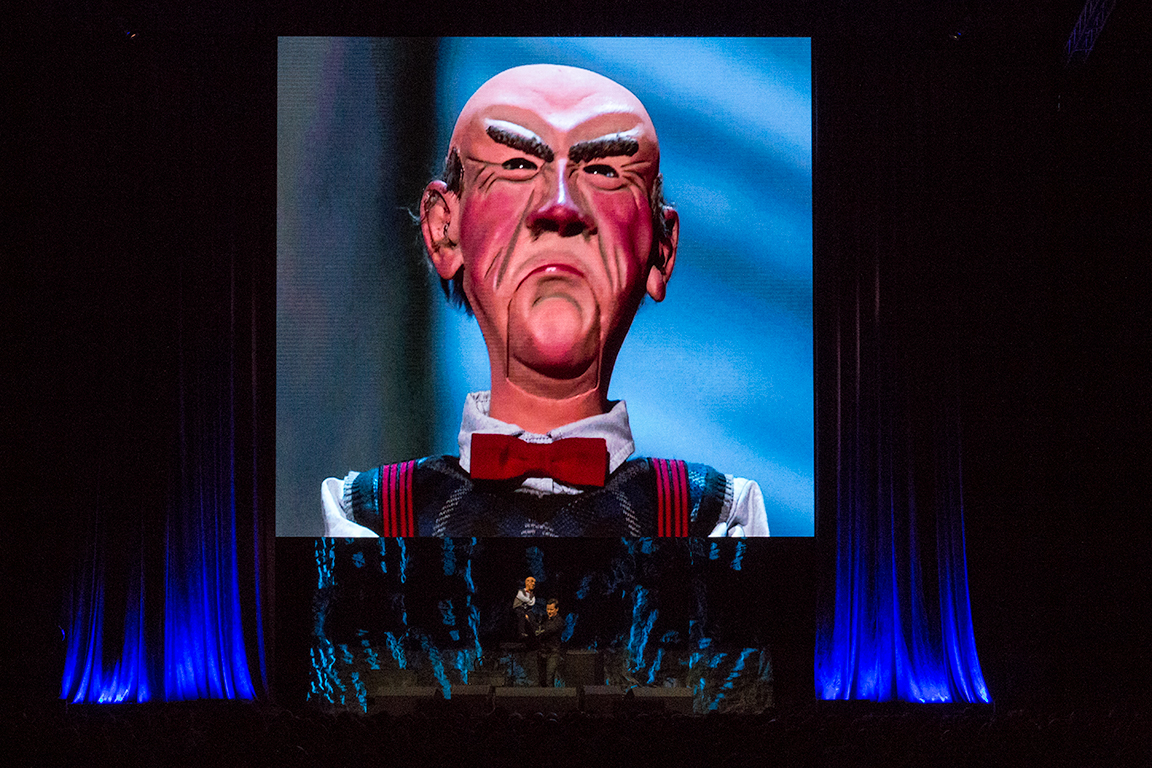 Loading Likes...
Story and photo by Phil La Rosa
Ventriloquist and comedian Jeff Dunham returned to the General Motors Centre January 15th  to perform in front of a sold-out crowd for his comedy tour, Perfectly Unbalanced. Jeff was stunned as he walked out to deafening cheers and applause of full seats. He began the show with some funny anecdotes about his life as a ventriloquist and what it means to be a 51-year-old with two newborn twin boys.
After warming up the crowd with some of his personal standup, he brought out his grumpy friend Walter from his box of puppets. The crowd cheered as he performed  hilarious jokes with excellent comedic timing from Walter and his other larger-than-life puppet friends. Some classic jokes combined with some new ones had the crowd and Jeff himself in stitches, unable to contain his laughter over a newly written joke. He closed the show with everyone's favourite terrorist, Achmed the Dead Terrorist, and received a standing ovation from the crowd.