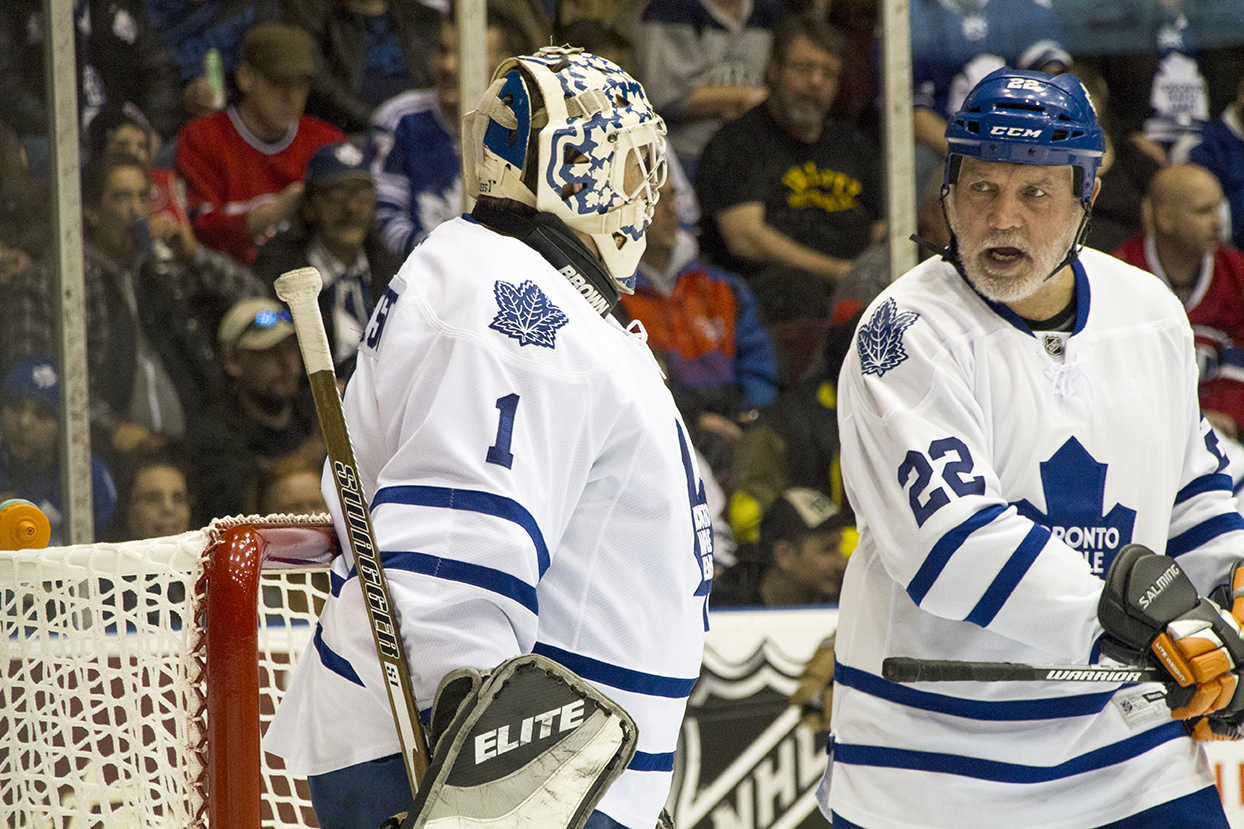 Loading Likes...
 Story and photos by Colin Lack
On January 30th, 2016, the General Motors Centre in association with L'Amicale French Community Centre hosted a charity game between the Toronto Maple Leafs and Montreal Canadiens Alumni to raise money for Alzheimers research

Fans were treated to a game of highly skilled hockey with the Leafs alumni outscoring the Canadiens 11 – 6; though at the end of the game they reset it to a 0-0 tie.
Fan favourites such as Rick Vaive and Guy Carbonneau were playing in the game, but it wasn't just limited to players from the bygone era with names millennials would only recognize if they looked up older players. Both teams had two players who were playing up until a year ago in various leagues, including Mike Zigomanis and Francis Bouillon.

Players were having fun and the fans were ruckus but friendly and were cheering at everything that happened in the game.