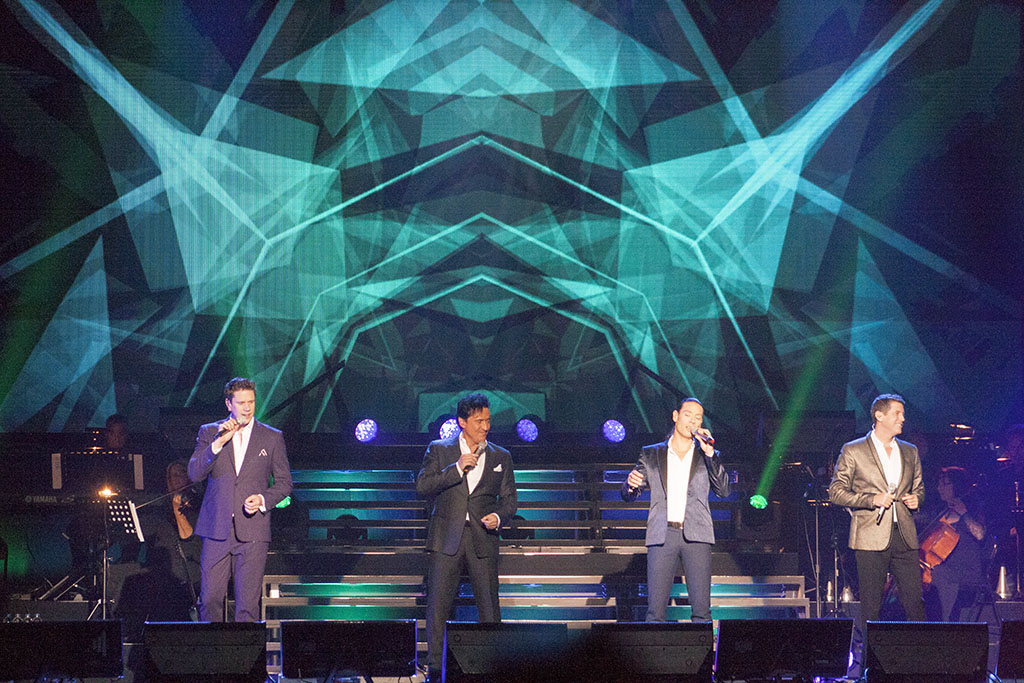 Loading Likes...

Story and photos by Darryl Callahan
Some of you may know who Il Divo is, some of you may not. For those who are not familiar, they are a multi-nation contemporary classical quartet. Il Divo is also a world-renowned group selling over 30 million albums with 160 certified gold and platinum hits in 35 different countries. With all of their success you would assume they would be selling out the Rogers Centre, yet this month they graced Oshawa and the people of Durham Region at the General Motors Center.

After almost a decade and a half of being together and traveling the globe, these four men still have it. With their iconic sound and flawless tenor voices, they captivate the audience with every note. Singing such hits as Frank Sinatra's New York, New York and Leonard Cohen's Halleluiah, all while playing electric guitar, was a nice touch to change up the stage presence. From the solos to the harmonies, every song was a beautiful display of their voices.
Even though there have been some doubters of Il Divo's new stage act in regards to the addition of dancers, but it played to the beauty of the act. One might think that this is not a concert for them, however, if you have the chance, this show makes for a great date night and will not disappoint.