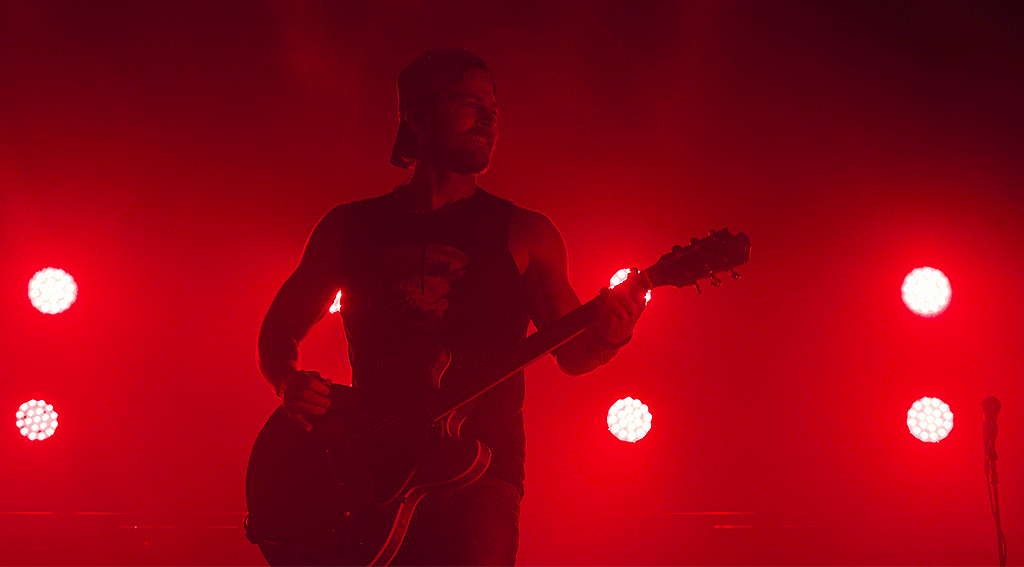 Loading Likes...
Story and photos by Amie Hooey
Country singer Kip Moore came to the GM Centre on October 15th and boy, can he put on a show! I have been to my fair share of concerts before but I have to say Kip is definitely on my list of the top five shows I've been to.
It's obvious that Kip Moore loves his fans unconditionally and he proved that on Saturday night. He was so interactive with them, he even had a piece of women's clothing thrown at him. Yes, it's exactly what you think it is. When Moore sings, he sings from his heart. You can feel and see for yourself the passion and love he puts into his songs, especially when he performs them live. You don't see that much these days, so it's really nice to see an artist really enjoying their music.


There were two other artists who opened up for him, newcomer Jon Pardi and Durham Region's very own Meghan Patrick. They were both absolutely fantastic. Meghan did a cover of one of my all-time favourite Dolly Parton songs, Jolene, and just crushed it. Patrick has an amazing voice and I know she will be blowing up within the next fews months. Jon Pardi and his bandmates really connect in a way that really feels like a brotherhood. They too know how to interact with the crowd and really appreciate their fans. Pardi even gave his cowboy hat to one very lucky fan. Am I jealous? Just a little. I mean, who wouldn't be jealous of that?
If you ever have the chance to see either one of these artists live, don't pass it up! I promise you will be amazed by how awesome of a show they put on. And if you really want to enjoy the show, and you're of age, don't forget to bring your "Beer Money" and sing along with Kip. One more very important piece of information, don't forget the plaid or cowboy boots either!