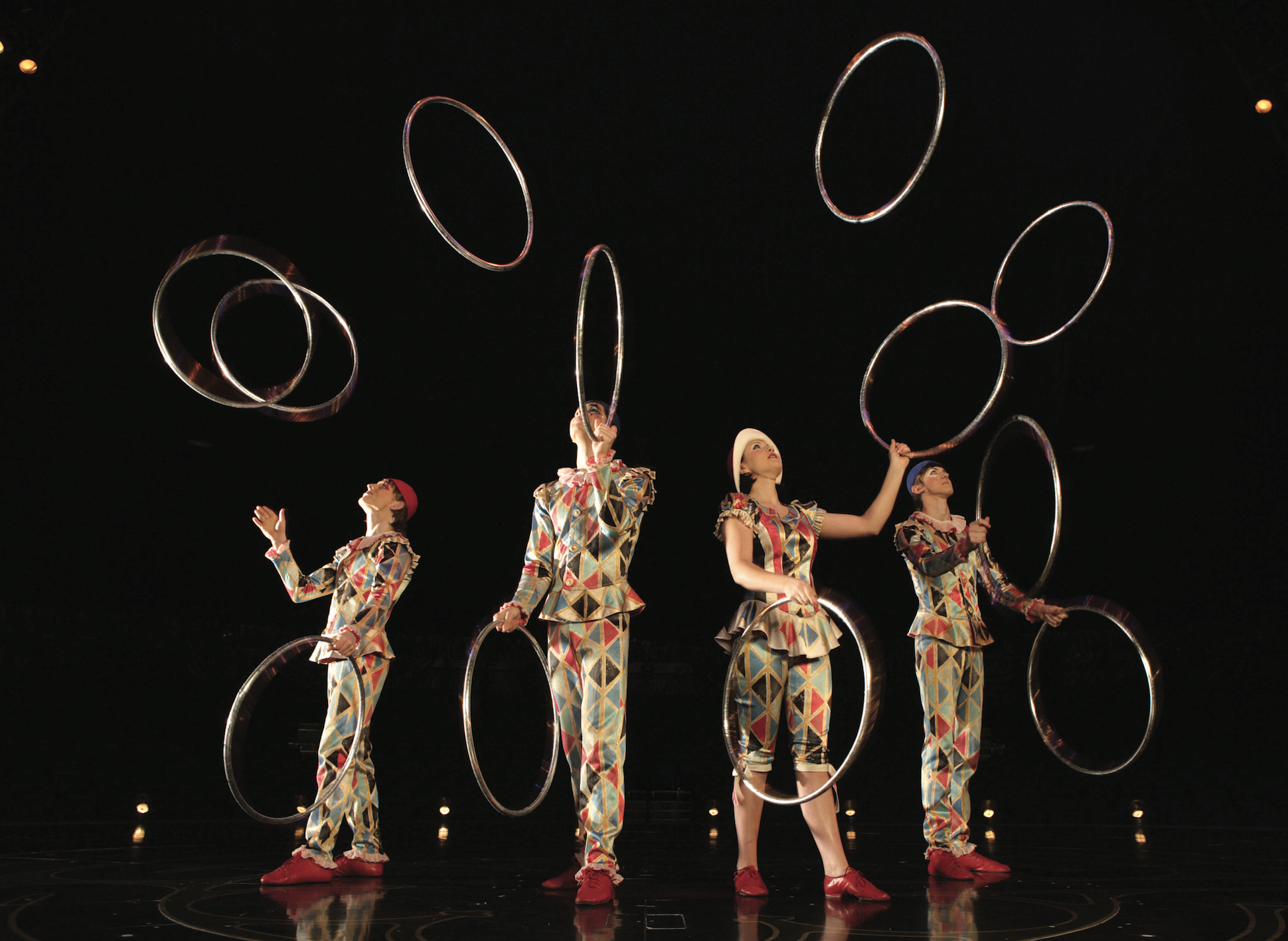 Loading Likes...
Story by Alastair McNamara
Cirque du Soleil has returned to Oshawa for a weekend of danger and humour. The production of Corteo tells the story of a circus clown (played by Italian actor Mauro Mozzani) on his deathbed, who imagines his own funeral as a loud, joyous occasion.  "Corteo" is an Italian word for "procession" and the production lives up to its name – assembling 51 acrobats, musicians and performers from all corners of the globe to celebrate the life of its charming protagonist.
The troupe stunned the packed Tribute Communities Centre on its opening night, with high-flying stunts and death-defying actions that ranged from the terrifying to the magical.  The first major set piece involved four acrobats – the clown's former lovers – swinging on chandeliers, often relying on only the strength of their hands.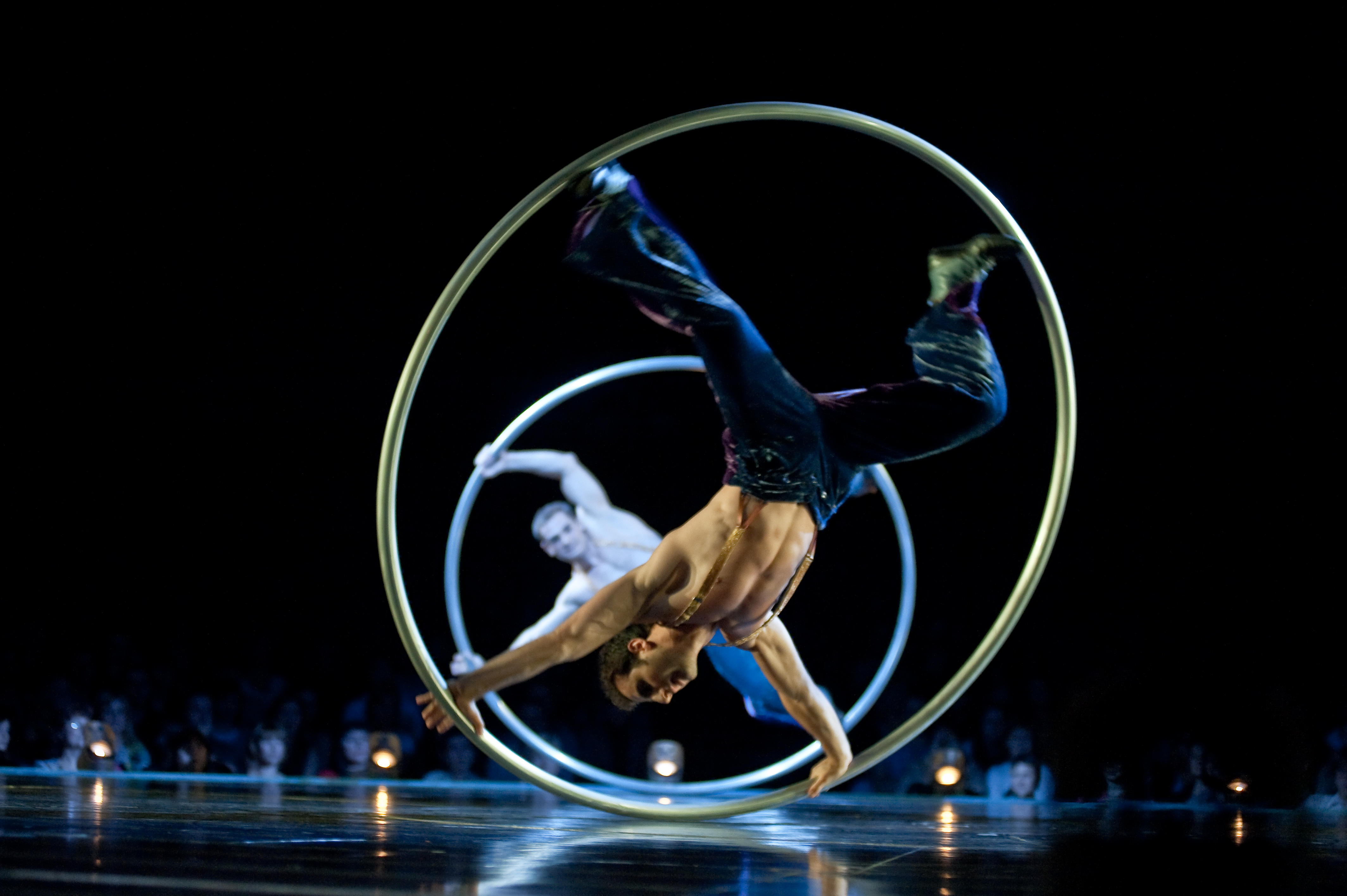 Also notable was the Cyr Wheel routine, in which the performers suspended themselves inside giant steel hula hoops, evoking Da Vinci's Vitruvian Man.  It's a wonder how they were able to spin themselves around without crushing their fingers.
To write about every act would be to spoil the show, but special mention should be given to the Helium Dance routine in which the Clowness (played by Ukrainian actress Valentina Paylevanyan) was whisked into the air and towards the rafters, cleverly bringing the audience into the story.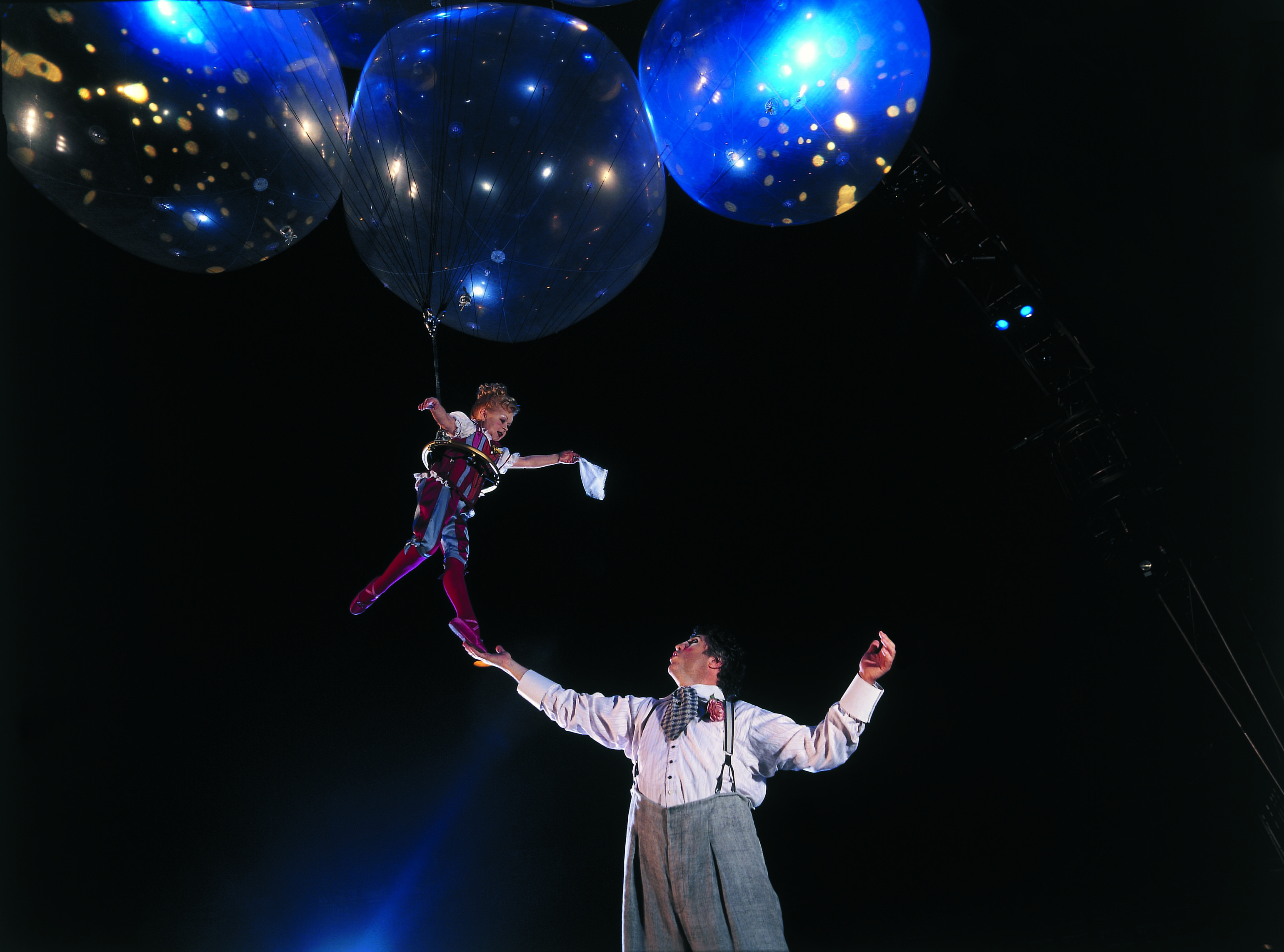 Corteo began in 2005 in Montreal, and has entertained more than million people worldwide.  Long-performed under a travelling big top, the production was recently formatted for sports arenas. The conversion is unnoticeable.  Chandeliers, painted curtains, and a mobile proscenium transported the audience to a long-gone European circus.  It's hard to remember that this building is normally used for hockey games.