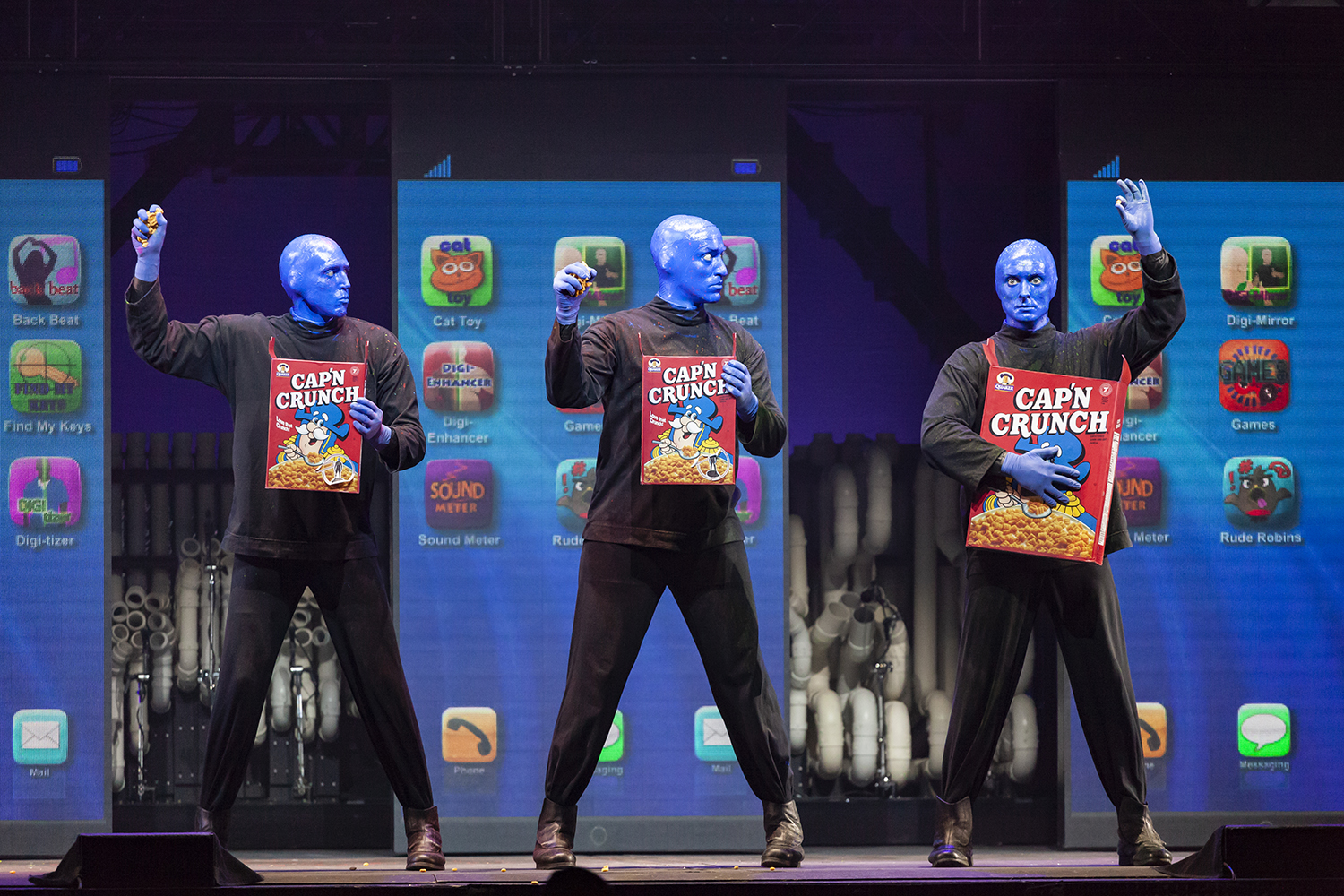 Loading Likes...
Not since October of 2009 has Oshawa seen the psychedelic and musically engaging experience that is the Blue Man Group.
Returning to the Tribute Communities Centre this week, the group put on a show that is not only thriving with percussive beats to move your head and body, but also visually stunning.
By stealing audience members on stage, throwing paint onto drums (and people), filling the audience with streamers launched through cannons and large lit up balls bouncing around the audience, there isn't a truly more unique musical experience that one could possibly attend.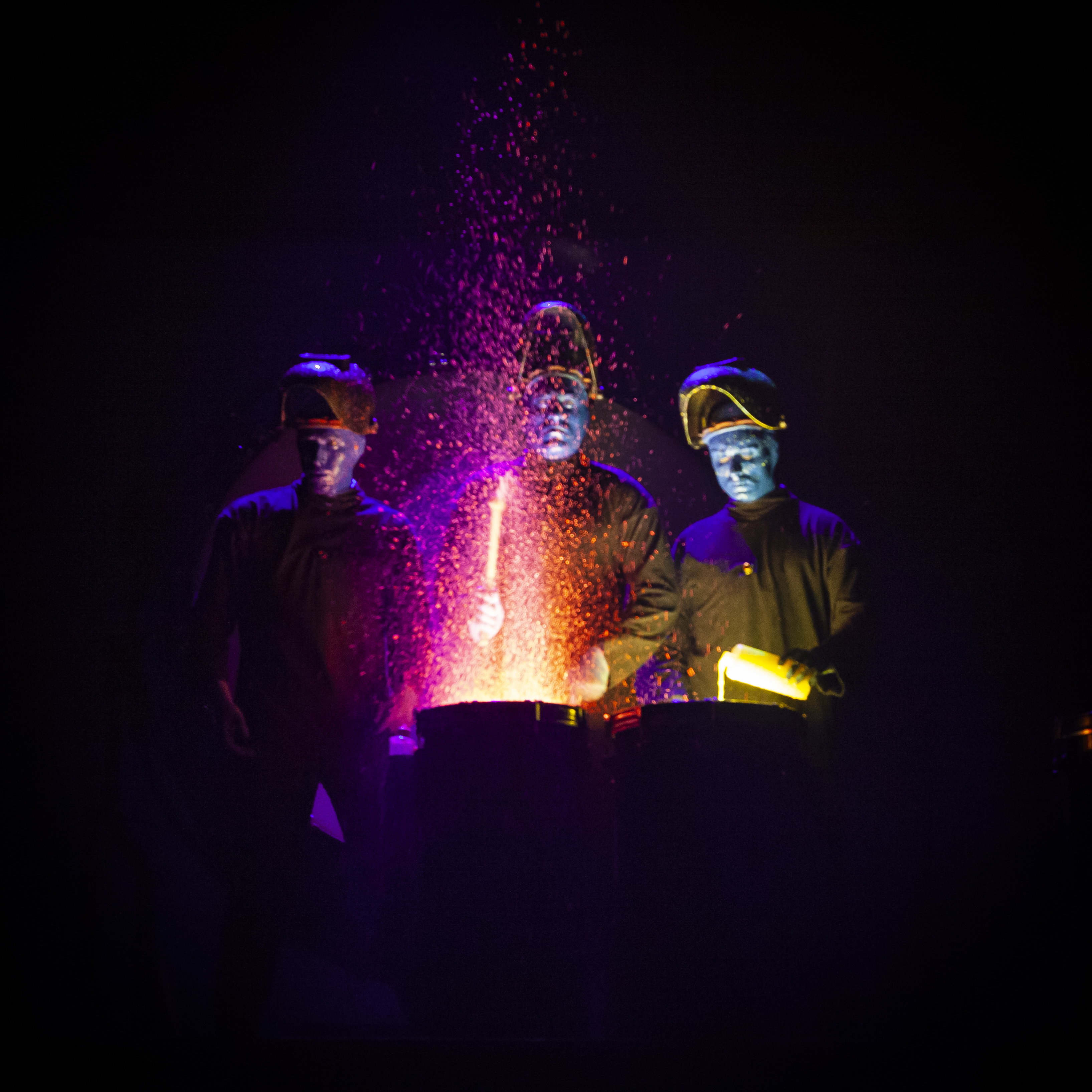 Playing some of their famous hits such as Time to Start, Rods and Cones, and Shake Your Euphemism, the group brought a truly fantastic show to us.
Simply writing about the performance doesn't do the performance justice and calling it a performance doesn't really say much about the showmanship either. What is true about it all is that Blue Man Group is an experience and nothing less.
While it may not be for everyone, it is intended for a global audience. The lack of spoken word brings in a universal language in music and bodily movement. The subtle hand gestures, the wide-eyed faces and the way they greet each other all makes the audience experience even more personable. This show truly is an international experience that anyone of all ages, and backgrounds, can enjoy.
One can only hope that the Blue Man Group returns to Oshawa again soon.
A Blue Man spitting paint onto a canvas.

The Blue Man Group performing on their famous PVC pipe instrument.

The Blue Man Group with all cast doing their bows.

An event goer raising hands in the air to the song 'It's Time To Start'