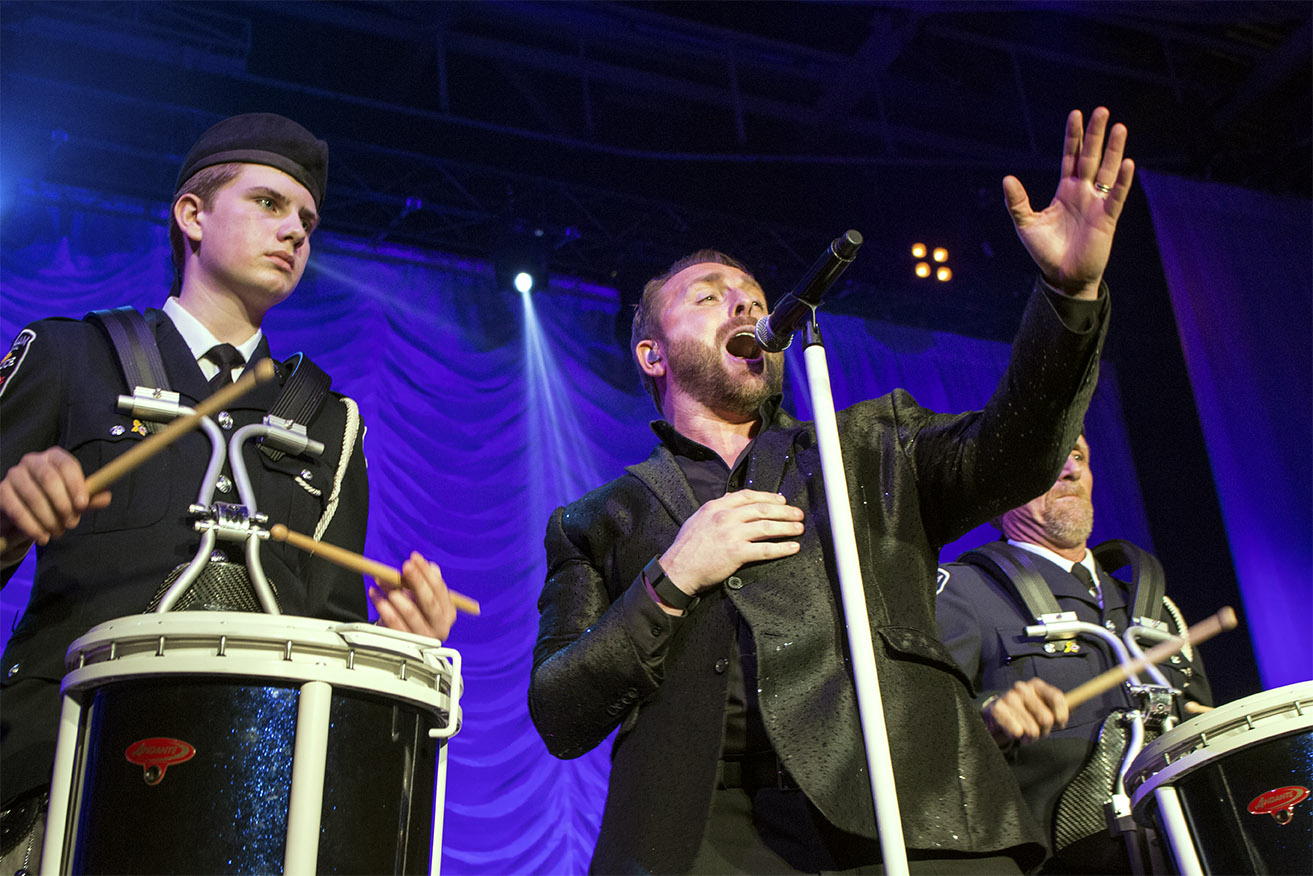 Loading Likes...
Story and photos by Sarah Hedley


Johnny Reid received a warm welcome from a sold out crowd at the GM Centre on Saturday, March 12. The two-time Canadian Country Music Award winning male artist of the year stopped in Oshawa to promote his new record, What Love is All About.
Johnny started off the show with a flashy entrance along with the song My Heart Beats Like a Drum, which featured drummers in Scottish attire. The whole stadium lit up with enthusiasm as Johnny carried that energy, passion and charisma throughout the evening. From tearjerkers like A Picture of You to upbeat Walking on Water or Honey Honey, Johnny took the audience on a musical journey. He truly showed the audience what love is all about.
The Scottish born but Canadian-raised artist brought along Canadian supporting acts Aaron Goodvin (Spirit River, Alberta) and J.J. Shiplett. (Calgary, Alberta).


Aaron Goodvin brought his charm, cracking jokes about his missing band and needing to pay for various things like cigarettes. His set was short, but on point. Playing his single Knock on Wood, he most definitely made a lasting impression and we can expect to see more from him.
J.J. Shiplett a travelling folk musician that caught Johnny's eye, with a rugged, raspy persona, played a well-done folk styled set. He took the stage in awe, reminiscing about growing up in Durham, attending Sinclair and how incredible it is to be playing the GM Centre.