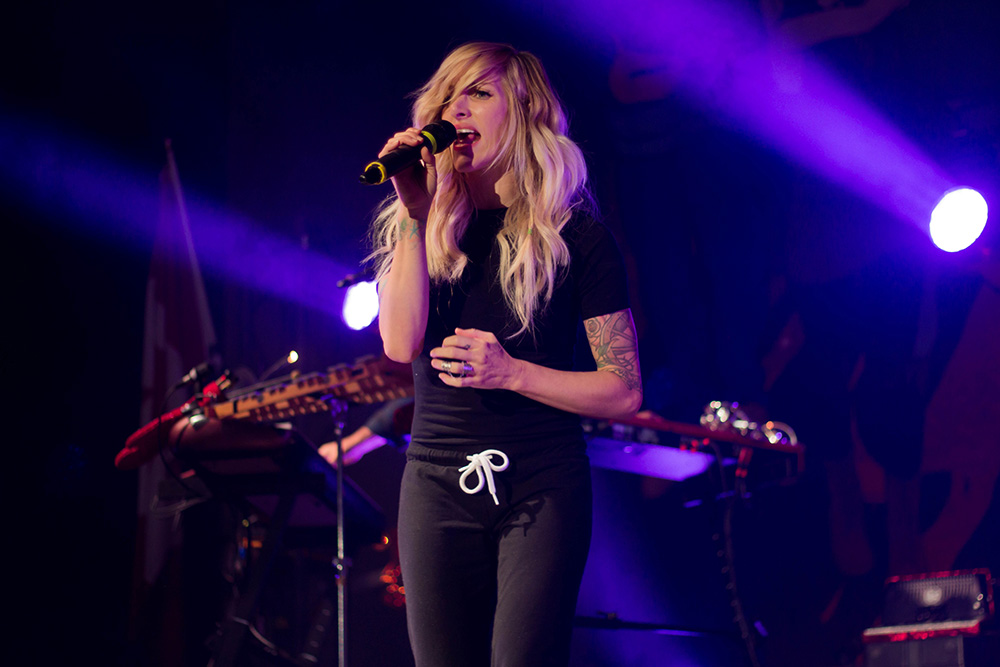 Loading Likes...

Review and photos by Nolan Chapman-Puritch
Marianas Trench played the GM Centre Saturday night, but first, fans at the concert were treated to a performance by Kieran Mercer who got the audience in the mood for the fun that awaited.
Next on the bill was Walk off the earth who came on stage and absolutely stole the crowd, from the amazing opening with one large drum to songs of their own like Rule the World and covers of songs such as Adele's Hello. They were extremely energetic and creative at every turn, including having the whole band on one gu
itar during the cover of Gotye's Somebody That I Used to Know.
Once the crowd was warmed up, Marianas Trench came on stage and from the beginning they were super engaging with the crowd, something the band's vocalist Josh Ramsay said is taken away when performing on such huge stages. Ramsay constantly walked through the crowd to meet with members of the Audience both in the stands and in the pit level, even playing Piano right in the middle of the floor.
They band played a nice mixture of old and new songs, keeping fans of all ages engaged as the night went on. Overall, each band put on an amazing performance, and I would highly recommend seeing both Walk Off the Earth and Marianas Trench next time they Visit Oshawa or the GTA.