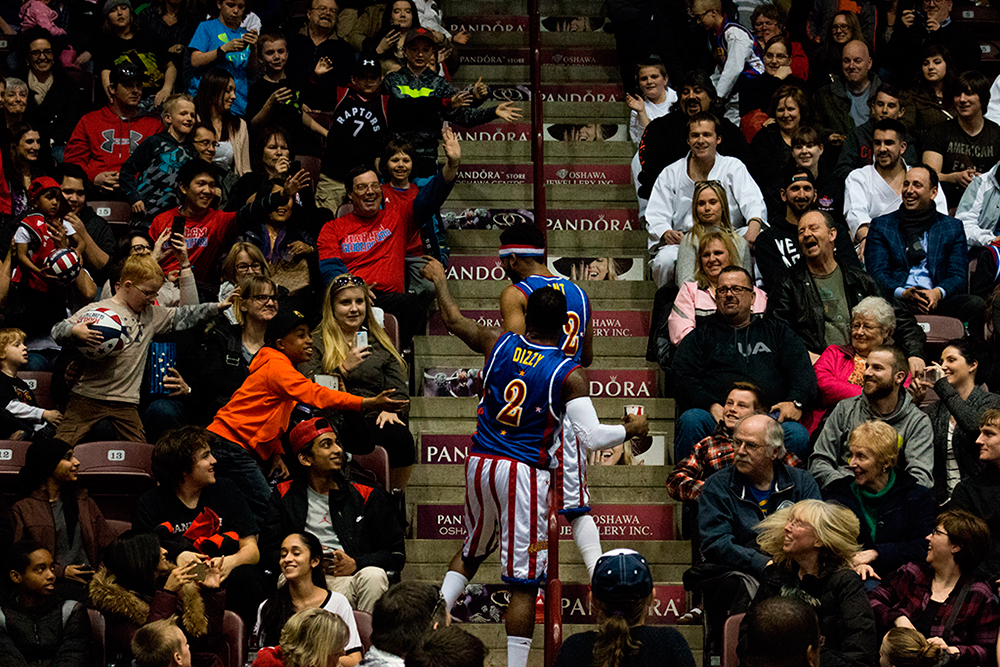 Loading Likes...
Story and photos by Joshua Benoit
The Harlem Globetrotters brought their fun-filled, family basketball show to Oshawa Wednesday as part of their  90th-anniversary tour. Players entertained the crowd effortlessly with their high-flying dunks, 35-foot "4 point" shots and antics that included bringing members of the crowd onto the middle of the basketball court to participate in different challenges.

The Globetrotters overcame some late game, score tampering by the opposing coach to walk away with a close victory. After the game, fans swarmed the court for autographs as the Globetrotters happily obliged, staying to sign every autograph they could.

People left the GMC Centre overjoyed, after experiencing a one of a kind show that included much more than just basketball. The Globetrotters blend family friendly comedy with unparalleled athleticism, giving fans an incredible experience while still staying true to the game of basketball. It's safe to say, you won't see another show like it.